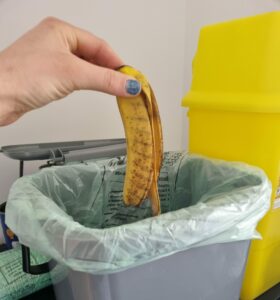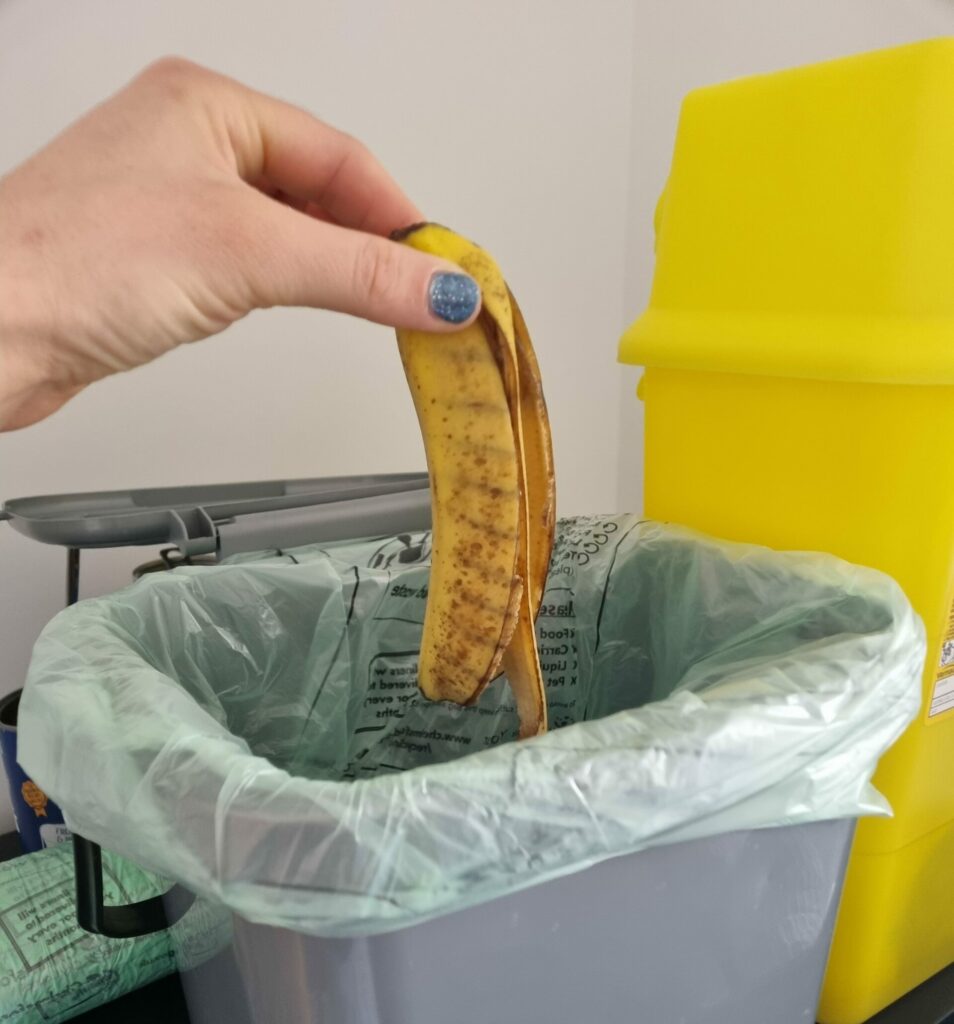 Did you know that the average household throws away £60 worth of food every month? Or that recycling one banana peel can generate enough energy to charge two mobile phones?
Food waste contributes to climate change, as well as costing a significant amount for both individual households and local authorities who have to dispose of it.
This means it's a big problem for the planet, for Essex, and for our residents.
The Love Essex Team at ECC were keen to deliver a countywide campaign focused on this issue and encouraging residents to reduce their levels of food waste.
They already had some ideas around what drives food waste and the types of messages that might work, but there hadn't been any comprehensive work done locally on this issue, so there were still some 'unknowns' and a need for more research.
Creating an immersive research experience for participants
We worked with the team to develop our research objectives, and chose to use an online research community to explore behaviours around food waste with 15 residents from across Essex.
This felt like the perfect methodology for the topic as it allowed us to create a much more immersive experience for our participants than more traditional research methods.
We were able to capture elements of participant's lives in 'real-time' through diary activities, see into their homes through photos and video uploads, and even set challenges for them to take on.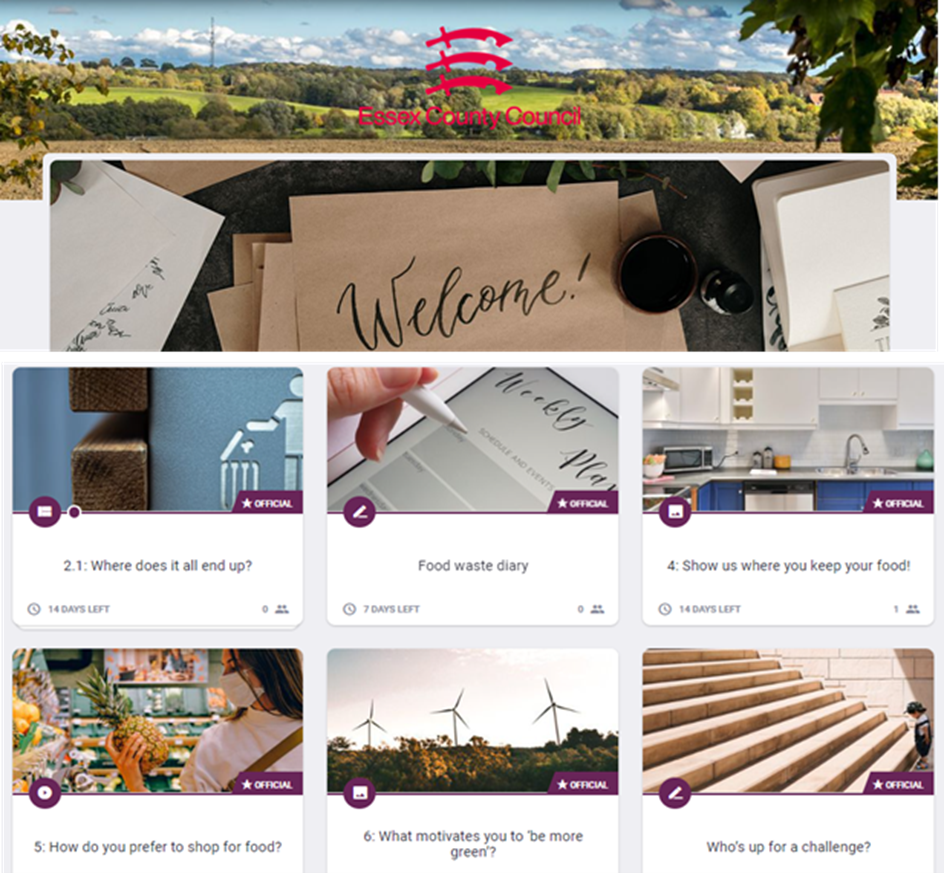 Turns out running online communities are a lot of work…
This was our second time running an in-house digital ethnography project, so we're still experimenting. One thing I've learnt is that online communities can be pretty intense, for both participants and researchers!
We tried to create a varied range of activities which were well spaced out, and although we were asking quite a lot of participants, most got stuck in with the tasks.
One of the great benefits of this type of approach is that participants can complete activities in their own time. This makes it more flexible and inclusive as it means that people with busy lives who are working and/or looking after kids are more able to get involved.
From our perspective and as the 'community manager' for the project, there's a whole lot of admin involved in keeping track of who's completed what and checking in with participants. As with social media, it can also get a bit addictive with checking for new posts, and wanting to be responsive to these.
We were keen to create a friendly and welcoming environment, which takes time in order to build a relationship with participants and a space where people feel comfortable sharing – especially when we're asking them to do weird stuff like send us photos of their bins and the inside of their fridge!
And our participants did not disappoint!
We got some great insights from food waste diaries and other tasks during the first week, but it was the second half where we really started to get the 'golden nuggets'. We set participants a challenge to try to reduce their food waste, where we gave them some ideas but encouraged them to be creative (incentivised with a bonus payment!)
Some really rose to the challenge, and several participants seemed to go on a bit of 'journey'. The research prompted many to reflect on their food waste in ways they hadn't considered before, and ultimately led to them changing certain behaviours.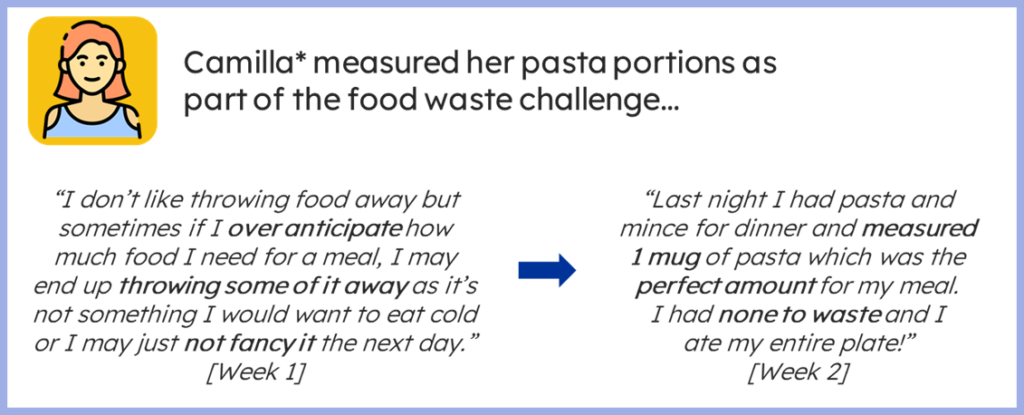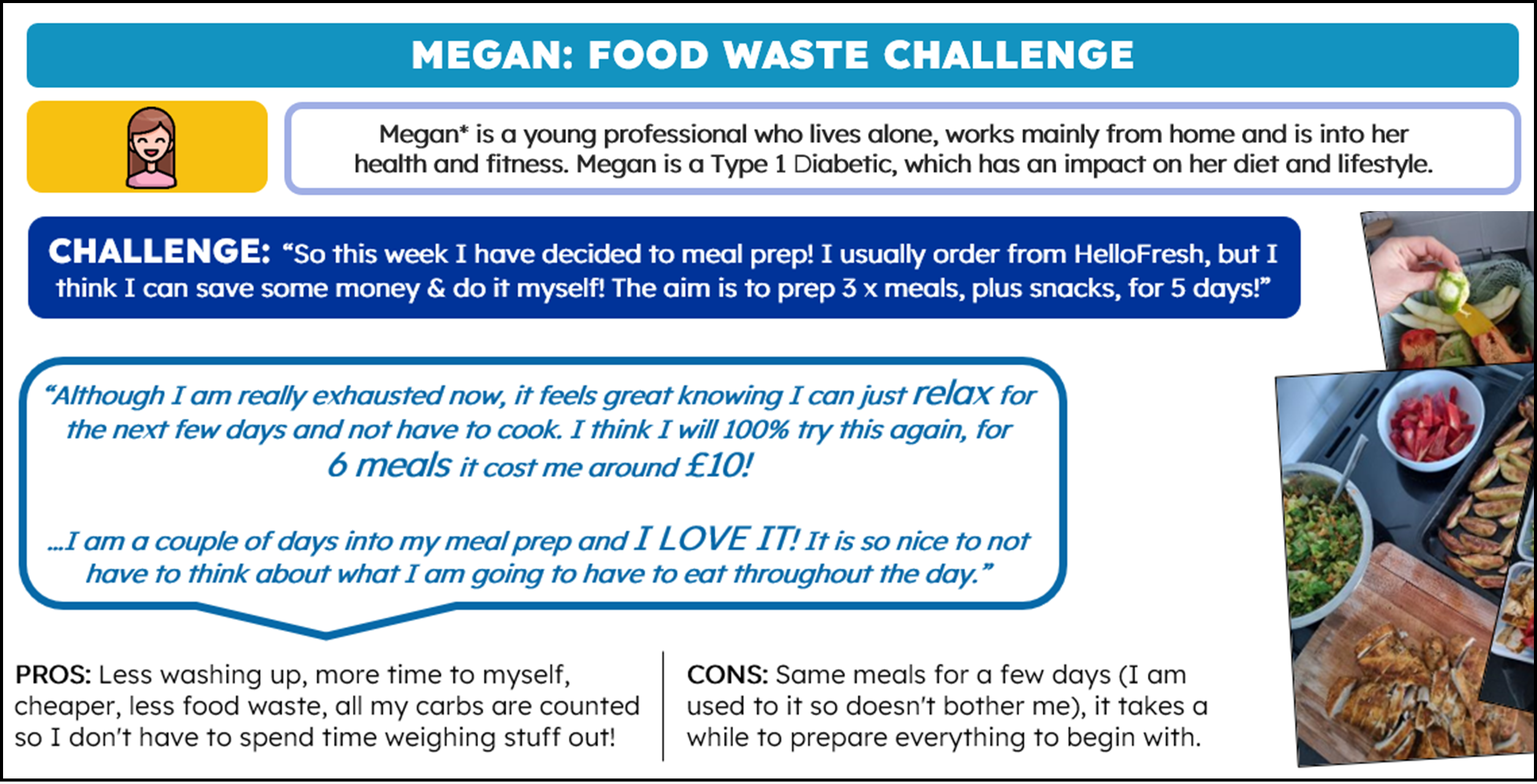 We didn't set out to force behaviour change as an objective of this research – the challenge was more about capturing participant's reflections of trying new things and what was easy or difficult. But this was a happy by-product, and led us to think about how this type of research environment could be re-created in smaller ways for residents in Essex.
A few participants started exchanging tips and commenting on each others' posts on the online community, which was lovely to see. And some suggested that it would be helpful to have an online platform for local areas where tips, ideas and resources around food could be shared, so that's one idea being explored further.
Today before we went to the supermarket we sat down and wrote a list! This is mostly unheard of for us. We did a stock check and wrote down only the items we know we'll definitely need over the week. Surprisingly our shopping came to less than usual and we didn't forget a single item (that we've noticed at least). Honestly don't know why we don't do this every time but it's our new aim! [Research participant]

Challenging our assumptions
Another key insight was around how much people are struggling with the cost of living. This wasn't something we directly asked about, but it was brought up organically by several participants.
Before the research, the plan was for the campaign messaging to focus on the impact of food waste on climate change and the planet, with cost-saving mentioned as a secondary benefit. But due to the research and the insights uncovered, this approach is now being flipped, with cost-savings being brought much more to the forefront of messaging.
The Love Essex team are currently developing their plans, and you can expect to see a whole lot more around food waste in the near future!
Find out more
Read the full research report to find out more about our key findings and recommendations, and you may even pick up a few tips and ideas yourself!
It has been described by some as 'surprisingly interesting' and even 'a gripping read'! I'll let you be the judge…