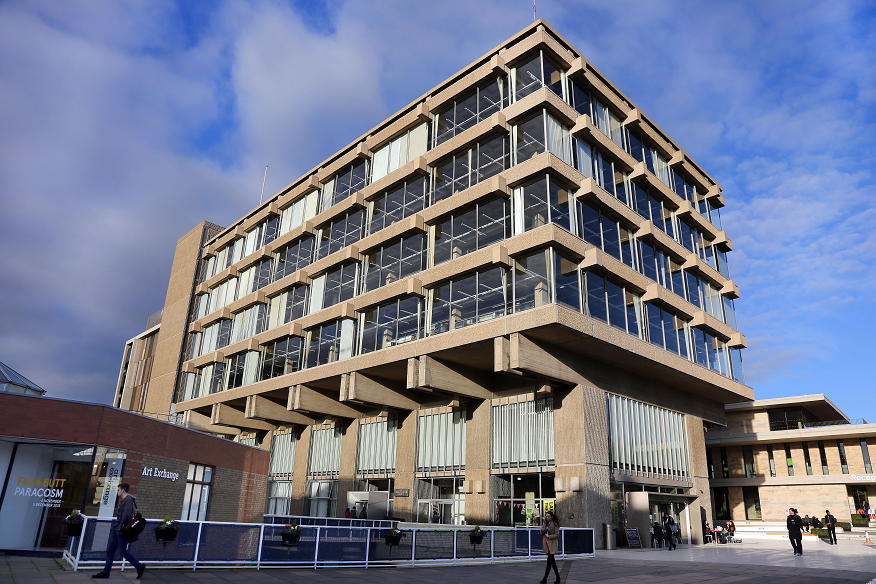 I would've been studying hard for upcoming deadlines at The University of Essex, revising for modules like Econometrics and Mathematical Methods. However, I decided early on in my degree that I needed to gain experience, and the best way was through an industrial placement.
After a few interviews with other companies/organisations, I was fortunate to gain a virtual interview with Essex County Council. A few weeks down the line, I received the offer to become a Research Intern for ECC. I accepted the offer with a calm 'yes', but inside I was so excited about starting my first professional job.
I was instantly thinking about the commute, dress code and making an impact. But one thing I didn't think I would need to consider was Covid-19. You might be thinking, "how was I finding my first professional job in a global pandemic?".
Starting was not easy. My fellow interns, Tahj and Mea, shared the same experience of, "am I doing this right?", and the fear of sending too many emails for help. But, over the recent months we've got into the swing of things.
One of the biggest lessons about working in a professional environment is social interaction amongst colleagues. In Research we have made extra meetings to have talks with colleagues. Along with fun activities like quizzing and Sean Marks' Strictly Come Dancing Sweepstake to lift the team's mood, whilst having something else to do/talk about besides just work.
Another thing that I have enjoyed from joining the Council is the freedom in learning. I'm not restricted to just research tasks. I have been able to become part of the Open Data team, and I have learned about new programs like QGIS which is for mapping, and Power BI for showing survey responses. I thought I would be bound to Research, but I have been given the ability to learn new skills and contribute to different teams within the County Council.
The freedom of learning has benefitted me in my research tasks, as I was able to show my QGIS skills in a report on Summer Activity Clubs. I'm also currently creating a Power BI dashboard which shows the views of Essex locals through the recent Essex Resident's Survey responses.
Mental wellbeing has also been at the forefront whilst working. Despite our laptops being the centre of our universe, we have been encouraged to take regular breaks and to make sure we're still able to do the things we enjoy. I have been given the opportunity to sign up for a Mental Health First Aider (MHFA) course to gather a better understanding of mine and other people's mental health.
So that's about it from me, I don't want to be rambling on for too much now. I look forward to the next coming months working for ECC. My perception on what my first professional job would be like, was so different to how it is. I understand that there is much more to a job than just doing tasks.
It's about having a good team who you're able to talk to, along with taking care of your physical and mental wellbeing. Covering those bases will enable you to fulfil your duties in a more positive and productive manner, and it all takes care of itself.