This year has been undeniably tough! However, we have found silver linings wherever possible; gone above and beyond to support each other; and worked tremendously hard to enable others to make difficult decisions.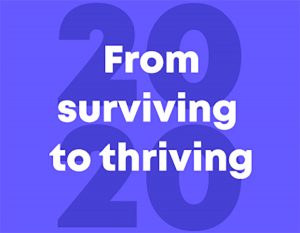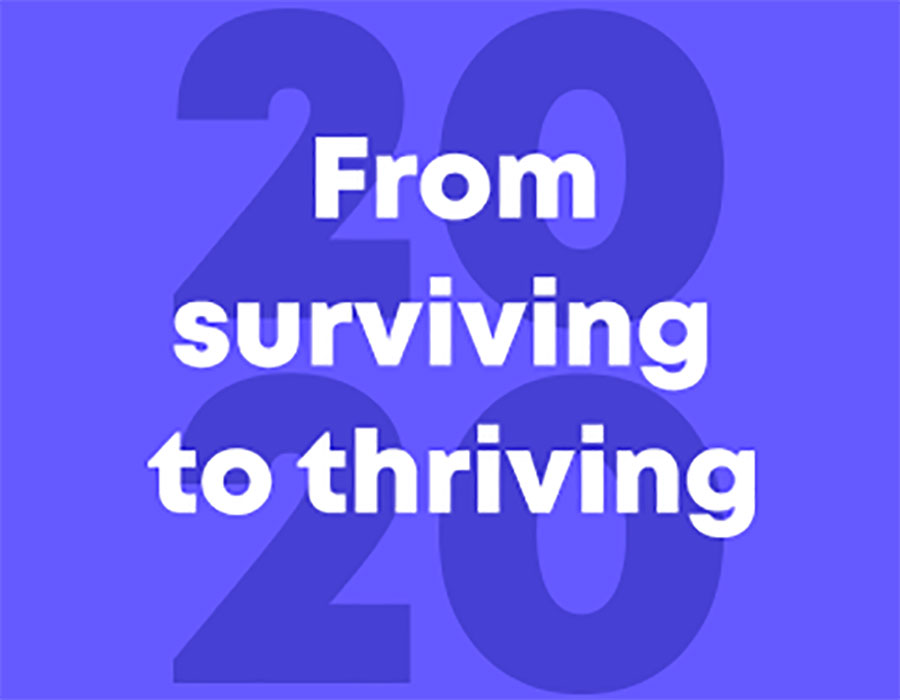 Last year Data and Analytics set five priorities for 2020: operationalisation of analytics, sharing impact, connecting colleagues to foster collaboration, building data literacy and developing a data strategy – and remarkably (despite a pandemic) we have achieved just that! Probably not how we first envisaged it back in 2019, and additionally we discovered a few new opportunities, and welcomed a few new faces along the way…..
 1 - Operationalisation
Last year we said we wanted to "embed some of the analytics products and insight into day to day processes". During 2020 we have operationalised new analytics techniques for better outcomes and efficiencies, including the application of natural language processing to analyse FOI requests and find hidden carers. We have used random forest models to help us better predict things like placement instability and predict deprivation. Developed code to web scrape and create shiny apps allowing us to save time; undertaken sentiment and topic analysis on twitter feeds to give us rapid understanding of what people were doing and thinking during lockdown​. Our open data tool on COVID-19 local cases and deaths has been a hit and also saved us lots of time by removing the need for manual processing of daily data.
2 - Impact
Last year we said we wanted to "articulate the difference and changes that have been made as a result of our work". During 2020 we have completed three ecda partnership projects – including physical inactivity, societal impacts of COVID-19 and mental health crisis. We completed our first virtual 10-day challenge, sharing data with EPUT for the first time ever; highlighting important gaps in service provision. We have delivered an interactive dashboard for the local delivery pilot, identifying hot spots of physical inactive communities​, informing the county's new Shaping Our Future activity strategy, supporting Active Essex to target resources where they are most needed.
During COVID our data developers processed hundreds of new data files per week to identify and enable crucial supplies to be delivered to those at greatest risk. We undertook proactive analysis for Operation shield, providing an evidence base to shield our most vulnerable​ and predicted retention and disengagement of volunteers, helping us to target our communications campaigns.
 3 - Connect
Last year we said we wanted to "bring insight professions together and share good practice across ECC on the use of data, insight and evidence". During 2020 we created joint insight forums that bring different professions together and developed a forward pipeline of insight projects aligned to business problems. This has enabled better collaboration across corporate services and allowed us to effectively communicate what we are doing and why.
During COVID we created a data cell to co-ordinate responses to hundreds of requests for data and insight allowing operational service areas to respond and react in the quickest possible way using solid evidence​.
4 - Awareness and literacy
Last year we said we wanted to "raise awareness for the value of analytics and improve use of accessible and open data that changes the way people make decisions". During 2020 the use of data has been paramount to our organisation's proactive and planful decisions. We have led the way with a series of demand and scenario forecasting models to help service areas understand the impact of COVID-19 on demand to inform recovery plans for medium to long term actions.
Forecasting topics this year have included child abuse, children in care, adult services, domestic abuse, MH and SEND. Playing our insight back to the children's partnership and safeguarding boards helping them to stay one step ahead and plan for medium to long terms impact together.
5 – Data strategy
Last year we said we wanted to "write one!" So, during 2020 (I'm not sure where we found the time) we assessed our level of data maturity and worked closely with our Digital and Technology colleagues to develop a new data strategy for Essex. With collective buy-in across the organisation our strategy articulates our current challenges and outlines our future ambition statements. More to follow on this next year as we launch the strategy and work with partners to calibrate how far we want to go.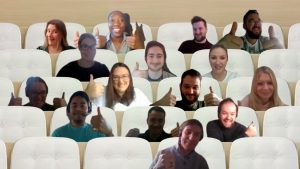 As you can see it's been an outstanding year of achievement, but what I'm most proud of this year is our teamwork. For every knock and every hurdle, we have come together, collaborated, grown and learnt together – evolving our abilities, our confidence and our resilience. So, thank you to all in Data and Analytics for making the best of a difficult year and continuing to work so hard – far apart but virtually together - keeping our motto #datascienceisateamsport alive and at the forefront of our ways of working.
I wish you all a peaceful Christmas and a hopeful New Year.