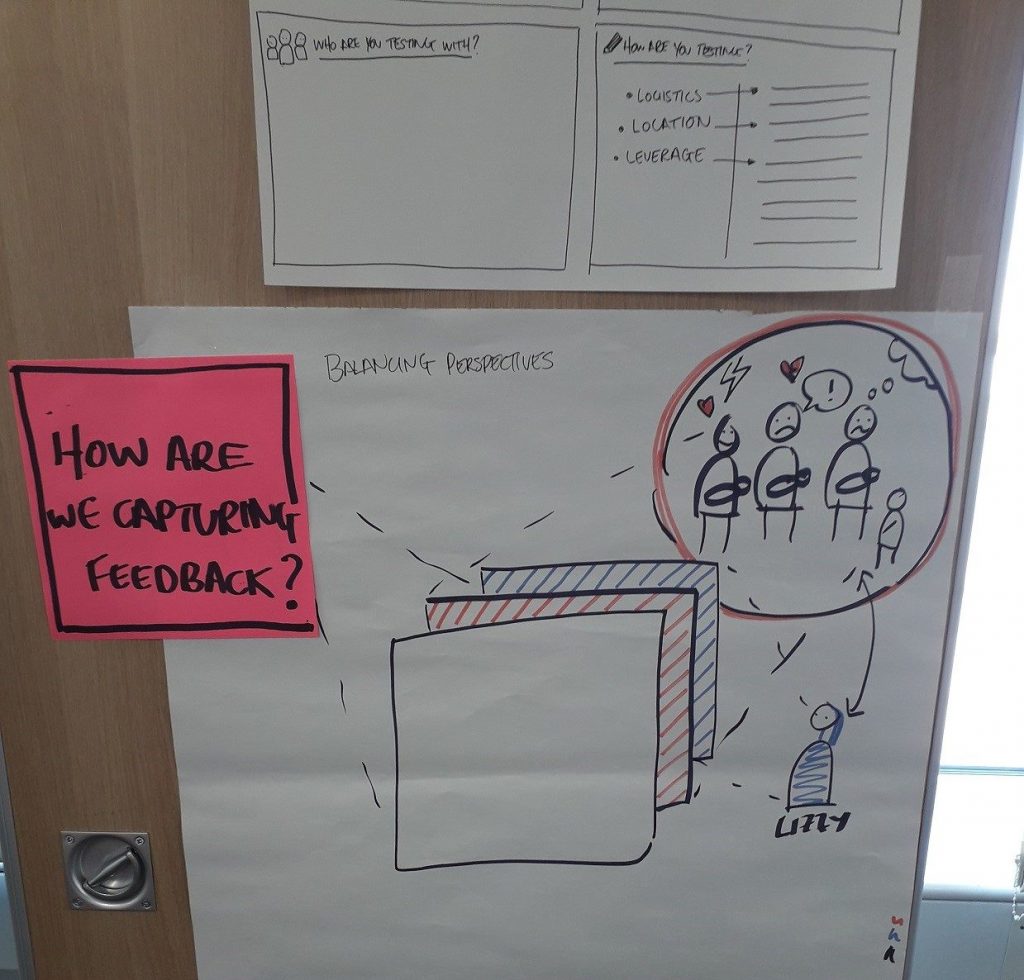 Have you ever sat round a table with fellow professionals in a project meeting and thought…I wonder what I shall cook for dinner tonight? Or…I wish I didn't hang that washing out on the line?
The answer is yes, we all have. We have let our minds wander, distract from the importance of a meeting and the actions that come from a meeting that we may not have given the concentration it required, or is it BOREDOM has set in? Is it the fact that this meeting with so many professionals with so much knowledge, expertise and drive has been repeated hundreds of times before and we haven't dared to try something new?
This is where Futures Academy has allowed a cohort of people to explore and undertake alternative methods of working instead of traditional 'go to', 'same old' project team activities.
Service design is seen as a relatively new concept within the public sector, but this process confirms what we should know when we start working within local authorities. Services should be designed with users in conversation throughout design and delivery, and working to understand needs rather than wants.
Within a team of 9 members of staff from Corporate Development, we have formed the beta cohort of the Futures Academy, following on from the successful initial Futures Academy set up in 2017 in partnership with Future Gov.
The purpose of the Futures Academy is to truly submerge yourself within a project or problem area and learn while you go collectively as a group (so that everyone understands everything that is happening), and achieve goals in a quick and purposeful manner.
Kick off of the work started with a five day intensive sprint, and during this phase we performed group activities such as:
Framing the problem
Problem definition
Research planning
Running interviews (service & stakeholders)
Research synthesis
Affinity mapping
Sketching ideas (yes…sketching)
Ideas (idisation as I put it)
Prioritising ideas
Prototyping
Testing with users
This took us from concept to solution to a problem within a service within five days (yes five days, that's five 9-5 working days, 40 hours, 2,400 minutes to get from start to finish), and most importantly the retrospective element for every day. Allowing time to reflect on what has happened in that day is such a powerful tool and something we often take for granted, but that will be for another blog…
Here's my day 2 reflection video diary:
At times it was intense, at times it was frustrating, at times it was rewarding and at times it was the best work I think I have ever done. The programme is delivered at such a pace that momentum allows you to run with ideas and solutions that may have never seen the light of day in the critical past.
It took me on a journey that was out of my comfort zone, my colleagues' comfort zone, and the services' comfort zone. But having users at the forefront of everything allows you to really grasp the concept that we are delivering services for the benefit of residents in Essex, rather than what is most convenient to the council.
I would recommend anyone to be part of the Futures Academy programme if possible, as it really is a new way of working. Could it be the future way of working? Well it has at least one believer that this is the future way of service design work for local authorities, and users will feel the same.