Michele Figg, BSc Geology (Bristol '98)
Listening to the radio a few weeks ago, over a cup of tea (and TBH a biscuit or two), as the government announced measures to alleviate fuel poverty over the winter months, I reflected on how real our projections and the cost-of-living crisis has become for many.
The effects of inflation are visible to all of us in the things we're buying on a daily basis. It's clear from my supermarket receipt that prices are going up: inflation, in addition to housing and energy costs have increased by over 20% and transport by 15% (ONS).
As part of ECC's work on the cost of living, in July we modelled two possible scenarios of inflation, 11% and 15%.  The first of these now looks imminent – and if this scenario becomes reality, we could expect around 160,000 additional households within Essex to experience financial hardship (have discretionary incomes of less than £125/ month). This could mean 56% of children in Essex would be living in a household experiencing financial hardship.  With rates currently at 10.1% it is likely that inflation will raise to 11% (or more) by the end of October 2022.
Assistance will clearly be needed for our most financially vulnerable residents this winter. Even with the new offer of support - a combination of the fuel price being capped (for cost of annual consumption) and additional payments to support residents, including additional funds for those with lowest incomes – a further 76,000 households will be in fuel poverty, bringing the total to just under 140,000 households (or 22% of the total in Essex).  To put this in context, if you live in a road with 10 houses on it, at least two of your neighbours would be in fuel poverty.  They may also represent some of the threefold increase seen by the Citizen Advice Bureau who are unable to top-up their prepayment meter – in essence the most vulnerable remain significantly affected and will struggle to make ends meet this winter.
I work full time and already can't do food shopping because the fuel I use to get to work is so expensive now and with the rising costs of all shopping and electricity and gas, my wages are 80% gone before I get to the shops to buy food.

[Female, 45-54, Tendring]
This crisis is reflected in other analysis we've completed. Our insight highlights residents renting are more at risk, particularly those over retirement age – 77% of low-income pensioners are likely to be in fuel poverty.  For those in rented accommodation, their ability to alter their homes to make them more energy efficient is limited (as they are at the mercy of landlords).
Families are making difficult decisions around what to spend their money on.  Can we still afford childcare?  How do we cope?  As we move forward to winter these decisions become - Do we heat the home or eat? Decisions no one should have to make.  This threatens to impact our physical and mental wellbeing, causing anxiety, a decrease in the ability to cope with everyday situations and making it impossible to plan. Referrals into children's social care also increase in areas experiencing financial vulnerability (the ward with the highest rate of financial hardship sees three times the number of referrals than the Essex average) – so we could see an increase in children needing support, child protection plans, and even foster services.
I guess not all blogs are full of cheer, but I don't apologise for what we have found within this work – it's a vital part of our job to unearth the truth from data and interpret it for our operational teams.  This insight, together with citizen research delivered by my colleagues across the Chief Executive's office is informing the Council's six-point plan to deliver £50m support to households and communities in the county.
This work is important in highlighting the current issues across the county – who and where people are most affected – to inform service decisions and where funds are prioritised.  I'm privileged to work with some of the smartest people in the county (in fact I think the whole of the UK!) who have worked hard with the datasets we have available to build a picture of vulnerability across Essex utilising traditional analysis alongside data science techniques (my dinosaur foundations meeting robot AI!).  I can honestly say this work has affected all of us on a personal level – as the data unveils more challenges for our residents, this brings home the effects on our elderly relatives, the family next door, the mother on her own collecting her children from school and the couple speaking in hushed tones on the bus – real people, living real lives……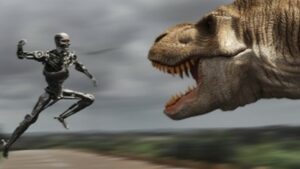 A recording of our recent Cost of Living showcase, and links to relevant presentations can be found at the link below:
Cost of Living: The Extent and Impact on Essex Residents – Essex Open Data