The Freedom of Information (FOI) Act gives everyone the right to request any recorded information held by public authorities.
At Essex County Council we can receive as many as many as 2,000 requests in a year, each varying in the amount of time and resources it takes to resolve the request. In this blog post I'm going to talk about the exploratory analysis I've been doing to find themes within the FOI requests we receive.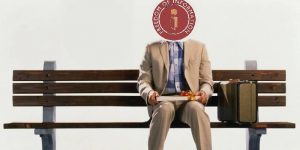 The main goal of this project is to help the Open Data team to help identify potential datasets to add to the Open Data platform, to engage with different teams within the council and encourage the teams to share the datasets they hold. Due to a lot of FOI requests being specific to the person making the request it would be impossible to completely cover all FOI requests with datasets on open data. However, a useful by-product of this analysis would be to reduce the amount of FOI requests received by Essex County Council.
So, how do I make sense of FOI requests? FOI requests are made up of different words, letters, numbers and symbols.  That's where NLP (Natural Language Processing) comes in, there are many applications of NLP but one thing it can be used for is analysis of unstructured data (i.e. text). Within NLP the method I will be using is "Bag of words". This technique is a way of breaking ordered text into unstructured text tokens.  Using various packages, we are able to clean these tokens to use in analysis.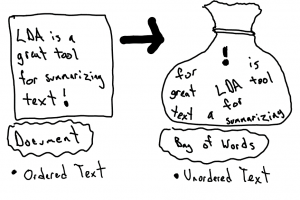 One of the issues with working with text is that even after cleaning the text you are still left with a lot of unstructured text. However, there are some insights to be found! For example, the most requested type of FOI requests seems to be related to potholes, although there is a mix of what else is being asked. Other popular areas are to do with adult/children social care and details of the county council pension fund.
From this analysis the aim is to encourage different teams to share data with open data, we have already started engaging with some teams within the County Council and are hoping to engage with more. So, are FOI requests like a box of chocolates? Yes, I guess, you never know what you're gonna get! But if I was a betting man (I am) I would bet on potholes.
Something to note is that the dataset used was obtained pre COVID-19 which may be a focus of FOI requests in recent time.