It has been some time since we launched our Joint Strategic Needs Assessment (JSNA) reports and interactive dashboards, but as the time goes by, things change. Read on to find out what's new!
New ICBs (Integrated Care Boards) filter to our dashboards*.
New measures added (adults living with obesity, and percentage of adults meeting the 5-a-day fruit and vegetables).
Data updates
*On the 1st of July 2022 following the implementation of the Health and Care Act, Clinical Commissioning Groups (CCGs) have been abolished and their functions have been assumed by Integrated Care Boards (ICBs).
These changes (from CCGs to ICBs) means that we also need to adapt to the new geographies, which includes districts from Suffolk and Hertfordshire counties.
In the example below, we can see how the new filter looks in our dashboards. As an example, we can select Hertfordshire and West Essex ICB with all the districts assigned to it (Geography Group filter set to 'all' and ICSs filter set to 'HWS ICB, England, and Essex':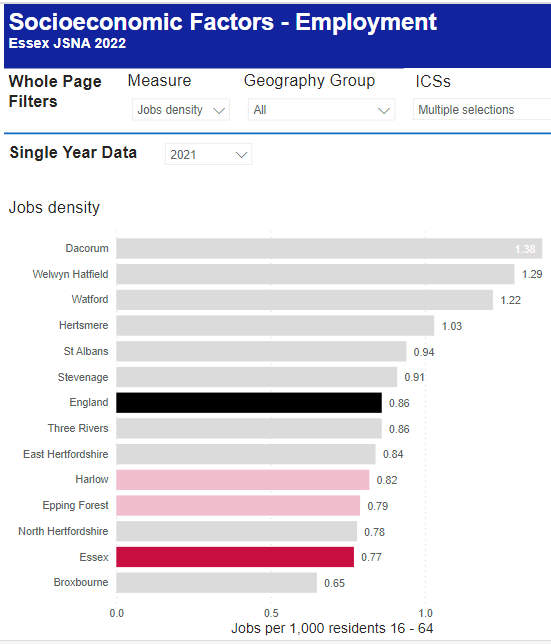 In the second example - we can select districts only from Essex County, by adjusting the Geography Group filter to 'JSNA focus' only: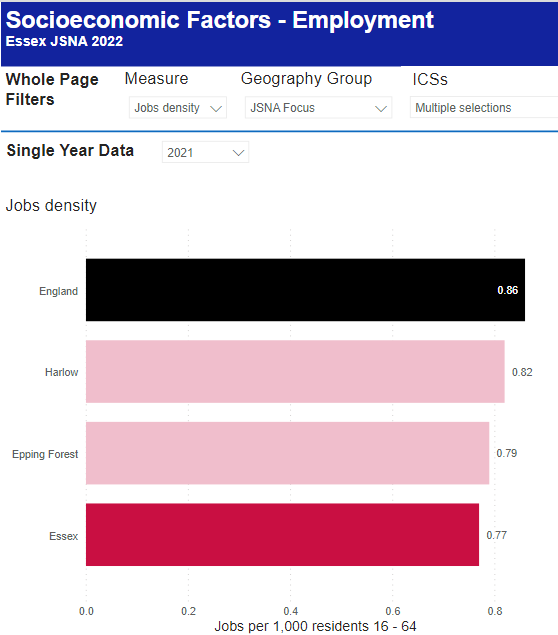 ICBs with Essex districts: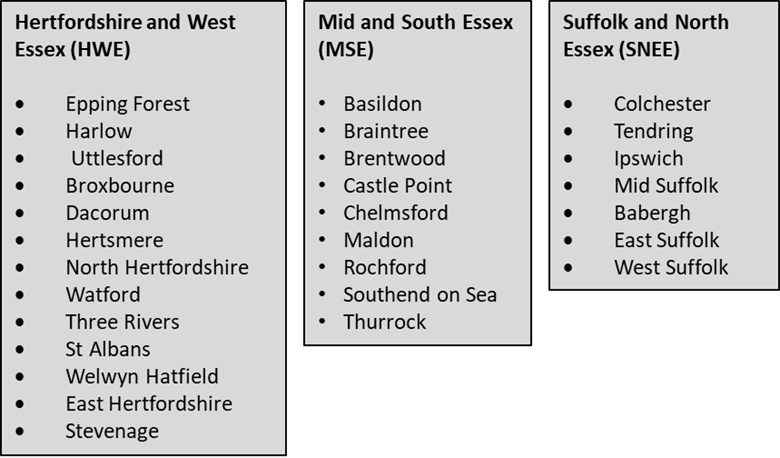 New measures
Adults living with obesity
This new addition is a subset percentage of adults (aged 18+) classified as overweight or obese. These indicators should be used in conjunction to provide better understanding of those who are overweight and living with obesity. See more on the dashboard.
Adults meeting the recommended 5-a-day
This is a new measure and is replacing the older one (proportion of the population meeting the recommended 5-a-day on a usual day). The difference lays in survey methodology. More about this can be found here. And the dashboard is available here.
And finally, you can have a deep dive in our interactive dashboards yourself, as there are lots of updated profiles (most recently – Obesity, Alcohol and Drug Use): Explore JSNA data | Essex Open Data.
For more information about these changes, please contact our team: PHI@essex.gov.uk
#EssexResearch