Encouraging organisational leaders to "do" data
At ecda, we often talk about data analytics being a team activity. As well as analysts, we need experts in information governance, data processing, communications and project management. But we haven't talked much about the people who sit above the team – the organisational leaders who are key to setting cultures and allocating resources. 
ecda's mission is to work across our county to make it a world leader in the use of analytics in public policy. Without the support of leaders, this ambition cannot be realised. So, we are now opening a conversation with senior leaders across the county to talk about the benefits of driving the use of analytics to inform decision-making. 
Our starting point is that the use of data analytics presents an opportunity to the public sector. Leveraging this opportunity will result in better policy, and improved lines. And, importantly for this audience, by focused targeting and early interventions, organisations can save money. 
As well as talking about the benefits of data, we are setting out the key features that we believe to be necessary for Essex to become data leaders. Specifically, we have identified: 
Culture 

– setting an organisational culture where the use of data and analytics is expected, and which facilitates this use.

 

Information governance – 

having timely and effective processes for ensuring that data use is lawful and fair.

 

Accessible data

 – data from systems needs to be accessible and not stuck in silos or proprietary systems.

 

Staff – 

both analysts and customers of analysts need support and development.

 

A willingness to share data – 

a culture where data owners are willing to share data within and across organisations.

Ethics – 

going beyond the law to ensure that uses of data are ethical. Without ethics we risk losing the trust of our residents.

 

Leadership –

the key role of leaders in setting expectations and modelling behaviours that support analytics.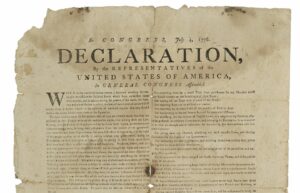 We are beginning to talk to chief executives across the county about the idea of the Essex Data Declaration. The declaration will be an opportunity for organisations and their leaders to make a public commitment to developing the use of data. We see the declaration as starting with a preamble setting out the benefits to the county of enhancing the use of data and then setting out some clear commitments that leaders can make. 
Taking account of our priorities, ecda would like the Data Declaration to include commitments to: 
use analytics in organisations to support decision-making in policy and practice;

 

develop capability both among analysts and those who are customers of analytics;

 

ensure that data from operational systems is available for analytics;

 

share data to facilitate wider analysis for the public good;

 

support the creation of information governance processes that support timely and useful analysis;

 

confirm all use of data is ethical; and

 

individual leaders' modelling behaviours by asking for data and evidence as part of their decision-making and promoting it at different levels in their organisations.

 
Signing up to the Data Declaration will be only a step on the journey, and we're looking at the ways in which we can support organisations. We already are giving partners access to methodological advice, ethics specialists and a platform for data sharing. We are also discussing with the ONS data campus a collaboration on data master classes for senior leaders.  
ecda's sponsors are enthused by this development, seeing the opportunity to extract the social value of the data we hold across the county - and to use it to improve lives.