Even if you are not a sport-enthusiast like me, you will no doubt have enjoyed watching the Olympics and Paralympics from Tokyo over the past month or so.
Of course, due to Covid-19, it has been different from any other games before but despite the year-long delay, there have been some immensely inspiring moments that will no doubt have encouraged the next generation of Olympians to go on to compete in Paris 2024, Los Angeles 2028, Brisbane 2032 and beyond.
We all will have our favourite moments and whether it was Tom Daly finally getting his Gold, Simone Biles overcoming more than her competitors to win a gymnastics bronze, Sarah Storey doing what she does better than anyone or Ellie Robinson's emotional speech after finishing fifth in her swimming event, what they all have in common is that they were truly inspirational.
At the heart of ecda's capability programme (the focus of my work with ecda) is the data community within Essex, be that Analysts, Managers or Leaders, being inspired to advance. As for our Olympic counterparts inspiration can find us any time and has many sources; being shown what is possible; witnessing what others have achieved before us or and the challenges they are overcoming. We can be inspired to try new things, learn new skills and have the confidence to share our strengths with others.
A key element of our capability programme that speaks to inspiring others is the Be Part Of The Equation network (BPOTE), which ecda facilitates to bring together analysts from across the county. These sessions showcase the work that our analysts across the county are engaged in and provide the opportunity for us all to learn about the conclusions from their analysis as well as about how they undertook the work, what analytical techniques and software they used and as important, how they are engaging those within their own organisations and across the county to take action based on what they have found.
The BPOTE network is an important part of the capability programme but there are other key components too, such as training programmes for analysts, facilitating access to expert advice on data ethics, methodologies and information sharing and much more, but that is for later and my next blog.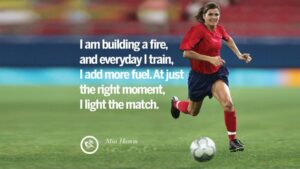 Networking and learning from others is important in all areas of all sectors but I think particularly important that we, as data people should come together in a field that is developing at such pace. Team GB isn't filled with athletes good at all sports but has people who are expert in their domain. We frequently voice that data science is a team sport and our BPOTE events are an opportunity for individuals to share expertise and seek that spark that may ignite something. Individually we have cyclists, swimmers, and runners, together we have triathletes - perhaps I'm just spiralling down an Olympic metaphor from which there is no way back…