Our Data & Analytics team is an absolute rag-tag ensemble. The kind of motley crew usually seen in family films such as Mighty Ducks, Monsters University, Stand By Me, etc.
All the groups (or teams) formed in these films, and many others, bring together a diverse range of people from different backgrounds with different skillsets - and against all odds their skillsets combine to: win the ice hockey tournament; win the 'scare games' (through cheating) or; find the dead body and stand up to Kiefer Sutherland.
Our team has this same unquantifiable, magical blend. And its probably impossible to manufacture through design, it just sort of happened.
We have some traditionally trained social scientists, former professional ornithological researchers, sports scientists slash ex (semi) professional footballers, web-developers, artists, and so on. And occasionally some of the skills that you would never think complimentary combine in beautiful ways - as has been the case with 'Bee Safe'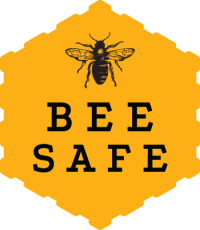 Some of you may be aware of the sad tale of Thomas Sennett, a young boy unfortunately injured as a result of multiple, but preventable, bee stings. Now no one would want this to happen to their child, I certainly wouldn't want this to happen to My Girl.
Thankfully this may soon 'bee' a thing of the past in Essex, as combining the expertise of the aforementioned ornithologist with the data science modelling skills and recently acquired app-development abilities in the team, 'Bee Safe' was born.
Using open source data on pollen count, wind patterns, the mating cycle behaviours of Bees, and ordnance survey maps - the team have been able to build an app that provides hourly updates of hotspots in Essex where there is a significantly greater risk of a Bee sting.
There is a lot of commercial interest, with a desire to replicate nationally - so remember the date you first heard of 'Bee Safe'. And this was only possible because of the unique range of people within the team. So celebrate the uniqueness in your own teams, and see how your combined skillsets can help change the world. I'm sure you'll agree, that this was an un-bee-lievable piece of work.