Because of my role-slash-job-title everyone wants to talk to me about their data work.
ALLLLLLLLLLLLLLLLL the time…
And it's not just people in my team (the excellent Analytics & Data Science team), it is other teams at Essex County Council, it is our analyst friends at Essex Police and partners, and surprisingly regularly – it is our local authority neighbours!
This may sound like a horrifying nightmare to many people, but I love it.  It's a really fortunate position to be in, and probably the best part of my job.
These data-exchanges usually happen in one of three formats:
Tom: "I've got an idea for some work, do you think this approach is suitable?"
Dick: "I'm doing this work, is this correct?"
Harriet: "I've done this work, isn't it great?"
In the last year my answers have almost always been "Yes Tom.  Yes Dick.  Yes Harriet"
This is fantastic to see.
But it hasn't always been that way…
I've been working across Essex partners for 13 years and I haven't always been as laissez faire at dishing out the yes's in years gone by!
"No! A sample size of seventeen is not enough to make any inferences from!"
"No! Please don't extend a linear trend line forward 10 years and call it a forecast!  (Especially as you only have 3 data points!)"
"Yes!  Your work IS great!" (Whilst inner monologue is screaming NNNNNNNNNNOOOOOOOOOOOOOOOOOOOOO!)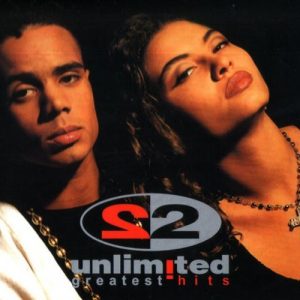 I said 'no' more times than 2 Unlimited.
But like analytics teams across the country, our team at ECC have adapted remarkably well to a profession that has developed at a rapid pace over the last few years.
Developments in software and methods have changed the face of analytics radically from 5-10 years ago, and most of the things we are trying to master now would have been impossible 5 years ago (even to the most studious of academics).
In part, we can attribute some of our versatility to change to our ecda partnership.
It's impossible for an individual to know all there is to know about data science and analytics.  But a moderately sized team (like the circa 25 in our internal Analytics & Data Science team) with a well-rounded breadth of knowledge will know considerably more collectively.
And a partnership that then brings in brains from other public sector organisations, and is supported by academic institutes who are most adept at keeping up to date with emerging methods & practice, means we boost our knowledge and skillsets furthermore.
*there are many more additional benefits above sharing skills.  It can be quite inspiring to see what other people have achieved, and/or incredibly motivating when someone introduces you to a new method – the method of your dreams that you have been waiting for so that you can finally do that bit of work that you thought couldn't be done!
I have personally picked up new skills and ideas from colleagues at Essex Police and the University of Essex – our partners in ecda – and been inspired along the way.  And over the last year we have been able to put some of this joint development into practice.
This is a great success for the ecda partnership.  The below gives a few of examples of how the work we are now doing is changing as a result.
Shift 1: From asking "what has happened" to "what might happen, why, and what can we do differently to improve outcomes"
It feels like almost everyone in our team are building different classification and regression models at the moment!  This makes me so happy as this will always be one of the best methods for describing and/or predicting key risk & resilience factors of events, actions, and behaviours.  Ourselves and Essex police have had a couple of excellent training sessions with the University of Essex on this subject, internally we have had some exciting data-challenges promoting this method, and I personally have not shut up about it for 13 years.
Right now colleagues are looking at models that: help understand changing vulnerabilities in social care cohorts; profile demand for different educational settings; determine risk of hospital admission; stratify pathways of mental health needs; and many more (too many to list!)
Having many people in the team that are able to identify opportunities for applying these data science approaches, and execute/interpret them appropriately and ethically means collectively we have been able to shift our insight away from "what has happened" and more towards "what might happen and why".
Shift 2: From analysis almost entirely comprised of structured quantitative data to insight borne from quantitative data, qualitative data, unstructured data, non-traditional data, open source data, customer insight, and so on……
A little over a year ago the 'data' we used for our analysis tended to be the sort of traditional dataset that exists in the minds eye of a non-data person (AKA "a normal person").  A spreadsheet or database with rows of numerical and categorical fields.
Today we have a much greater appreciation of, not only, the fluidity of our own data, but the vast amount of insight that exists outside (and inside) our systems.  Colleagues have been able to use natural language processing techniques to profile the nature of Freedom of Information requests we receive, so we can make data more readily available that is regularly requested.  Off the back of another session with UoE the same technique (NLP) has been used to summarise vast quantities of case notes in social care records – it would be impossible for a human to read through thousands and thousands of records, let alone spy patterns within them, so this method is potentially revolutionary.   Some web-scraping has been conducted to pull textual information from job websites to determine the skills Essex employees are looking for in their recruitment.
We are no longer restricted to 'traditional' data, and the added value that incorporating unstructured non-traditional data yields is huge.
Shift 3: From one-off ad hoc pieces of work, to Reproducible Analytical Pipelines (RAP)
After 13 years of banging on about classification and regression models I feel people are suitably brainwashed.  So now I am going to continuously talk about RAP for the next 13 years – or at least until we are all RAP stars (or I have used up all the RAP based puns/jokes that are funny to me only).
This is a shift that hasn't quite happened yet (because it is trickier than it sounds) but one that has become a priority for the year.  We have staff very talented in SQL, R, and Python, and whilst the generation of some of our data outputs are 90% automated – producing the final insightful outputs need careful consideration (and the human eye).  But there is no justifiable reason whatsoever that a worthwhile piece of work should take just as long the second time around!  And so at the start of each project we are asking ourselves "can I rap this?"
With such a great range of skills across our partnership, I may never again utter 'No', no no, no no no no, there's no limit (………to what we can achieve).
All these things combined mean that hopefully a year from now I will be able to push a button and churn out a RAP about the future economic sectors that will thrive in Essex.
I don't know about you, but that is a rap I definitely want to hear.  (Now if I can just find something that rhymes with Saffron Walden……)