Being a Junior Analyst is kind of like being a caterpillar- we are on the journey to becoming beautiful analytical butterflies! There's a lot of knowledge and skills to learn (eat) along the way and here we're going to share the story of our journey so far…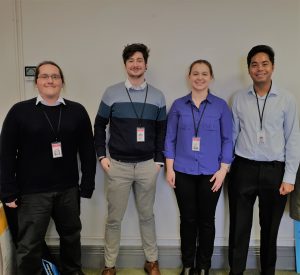 Essex County Council's Junior Analysts
From left to right, Matt Odinga, Sorin Bobeica, Rebecca Brown and Louis Yong Yang Yen
On Monday, Rebecca ate some DataCamp!

I've really enjoyed my time working at Essex County Council so far. I started at the end of September 2019 as a recent graduate with the hope of being able to spread my analytical wings! Naturally, I was nervous about what to expect in my first few weeks, wondering if I would be able to understand what anyone was talking about! And, although there are still plenty of acronyms that go over my head, needless to say, I didn't have to be worried- the team welcomed me straight away and were very supportive- and have been ever since. 
Since starting I have been involved in lots of different projects, using children's and education data as well as adult's data. Through these projects I've developed a lot of new skills such as using Power BI to create interactive dashboards. This has probably been the most fun part, the possibilities are endless! The most challenging project so far has involved using the statistical software R, which is something I hadn't used before. The training materials on DataCamp have been really beneficial in developing my knowledge of R and I'm grateful to be able to build my skills in this role.
It has been great working with different people across Data and Analytics within ECC. They have been supportive in answering any questions I have asked, and I've learned a lot from them already, including not to say the words "Pie" and "Chart" together…

On Tuesday Sorin ate some R

My journey with ECC started way back in 2018, when I was still a student at the University of Essex and decided to apply to the Challenge Essex Project - a partnership between the University's Department of Government and Essex County Council. Some of the best students act as researchers and analysts to create solutions to specific issues the Council is facing, enabling them to gain first-hand experience of how to apply theory in "the real world".
We were challenged to investigate how employment opportunities could be increased for people with learning disabilities – with the end goal of increasing their quality of life. Working closely with two Senior Analysts within ECC, we managed to come up with the idea of a crowdfunding platform, which would involve the public in the process of providing support for social enterprises whose main focus is employing people with learning disabilities.
Being part of this project enabled me to realise I would love to be able to shape the community around me in a more active way – and when the applications for the Junior Data Analyst positions opened, I knew I had to apply. Fast forwarding five months, I realise applying to this position was one of the best decisions of my life so far. I have not only been able to improve my analytical skills, but I have also grown so much, both professionally and personally. Coming from 2,000 kilometres away, Data and Analytics is my second family and I feel lucky and grateful to be part of it.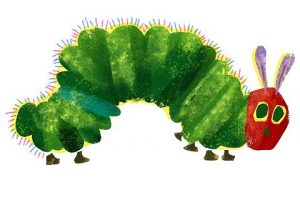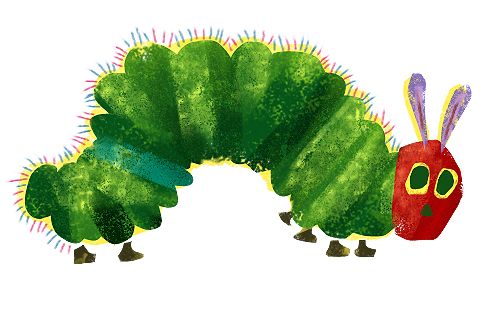 On Wednesday, Louis ate some open data!

I might be the latest junior to join the Data and Analytics team, and new to Data & Analytics, but I've been with ECC for just over two years previously working in the business support team.
Despite only being with D&A for a short time, I've been kept busy with various projects and tasks. I'm involved in helping the Localities team with a bid for the Future High Street Fund. "What is that?" i hear you say! Well, the Future High Street Fund is a fund provided by the government to renew and reshape town centres and high streets that are currently facing challenges. If successful, we could obtain £25 million for lucky towns in Essex!
Another project I am involved in is Open Data, a project trying to make data more available to the public as well as the Council. Within Essex, we hold a wealth of information on various subjects - however, not all this information is accessible to the people who would benefit from it. That's where the Open Data team comes in: to share knowledge and help teams within Essex to share their data. The project is still quite new, and my work has been quite varied, from updating one of the interactive tools to taking a photoshoot for a show and share! 
If you're interested in what data is available to help you on your journey, I would recommend giving Open Data a visit  or have a look at their latest blog article   
I'm still relatively early in my journey as a caterpillar but I've already learned a lot from the team. I am looking forward to learning lots of different skills within D&A and growing to become a beautiful butterfly analyst.

On Thursday, Matt ate some Power Bi!

I started in November 2019 and have been working primarily with children and families data to create datasets for interactive dashboards. I have also been assisting the Data Development team with responding to ad hoc data requests from both the children's and adult's analysis teams to support ongoing projects.
After moving to the Council from another industry and field, it has been challenging to familiarise myself with all the different organisations and service areas that make up the inner workings of social care. Luckily for me, my team and the people who we work alongside have been happy to help guide me through.
Currently, I am working on my first standalone project in Power BI and am looking forward to tackling the task of delivering data while anticipating and meeting each service's unique requirements and needs. Over the last few months I have found it easy to settle in and I enjoy being part of the team. This has been thanks to my friendly and supportive colleagues getting me up to speed so quickly.
On Friday the Juniors transformed into D&A butterflies!