Skills and training connect people, data, and action at ecda.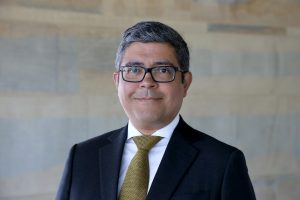 The interaction between policy makers, data analysts, and academics helps to identify the areas where we need to share data and work together to produce insight that contributes to service delivery.
Naturally, we would not get very far without the data experts in each organisation who extract the data and join it together using different techniques and software. Organising data is equally challenging, and our teams find solutions to pre-process vast amounts of data while protecting privacy. At the same time, we have the support of dozens of individuals working on information governance, data protection, and ethics, as well as teams that keep us on track, and inform and engage sponsors and partners.
The actual analysis of data in ecda is just the tip of the iceberg when it comes to using data and producing insight to plan the delivery of services in Essex. All the steps involved require skills and training. Precisely for this reason, ecda was designed to provide training programmes and courses, including those delivered by the University of Essex through the Business and Local Government Data Research Centre (BLG DRC), the Institute for Analytics and Data Science (IADS) and its Analytics, Data Science and Decision Making Summer School, and the Catalyst Programme.
As I mentioned in a previous post, partners work together to design some of the training that is at the heart of ecda. Last year, ecda analysts had sessions on Statistics, Data Science, and use of R, which is now the statistical software of choice in the partnership. As academic staff in the University of Essex and Chief Scientific Adviser to Essex County Council, I was very happy to welcome our ecda colleagues to our Colchester campus in the late summer of 2019. Our Senior Research Officers at the BLG DRC were excited to deliver these sessions and meet ecda analysts in our campus.
While this flexible training contributes greatly to building the skills we want at ecda, the University of Essex has been working on long term courses that will support the Centre and its partners and build capacity in data science in Essex and the region in general. In 2020, the University will welcome its first cohort for the MSc in Social Data Science, delivered by the Department of Government, the number one Politics Department in the UK. While the University delivers multiple Data Science undergraduate and postgraduate courses in its Faculty of Health and Science, the MSc in Social Data Science is unique in that it builds on the world-class reputation of the University in the Social Sciences and the collaboration with ecda.
The new course equips future social scientists with a range of skills in advanced data science and artificial intelligence that will enable them to undertake social sciences research, making use of increasingly large and complex data sets.
Creating this type of course is crucial for building capacity in data science in local government and the region. The University will offer a fee discount for the MSc in Social Data Science to selected colleagues working in Essex County Council and Essex Police to support them in their professional development.  We hope that graduates from the MSc and other data intensive courses at the University will find a dynamic labour market where data skills can be applied in the public and private sectors.
The new MSc is a very exciting development and we will not stop here. The University of Essex will continue to work with partners to build the skills we need in ecda as well as in the public and private sectors. Every professional journey is different, and we hope to build a full set of training programmes that will suit every type of interest and professional development plan, from summer school courses and bespoke training, to longer term options in the form of undergraduate and graduate courses.
As ecda begins its second year we will continue to strengthen our methodological and technical foundations while learning and applying powerful models and protecting data privacy and fairness. We have ambitious training goals that will support us to achieve our aspiration to embed integrated data and analytics within the Essex system by building capacity, pushing boundaries, and leading innovation.
Alejandro Quiroz Flores
Reader at the Institute of Analytics and Data Science, Chief Scientific Adviser to Essex County Council, and Deputy Director of the Business and Local Government Data Research Centre, University of Essex